Premium Financing
Let GoInsurancePAL be your guide to find the best
premium financing plan that works for you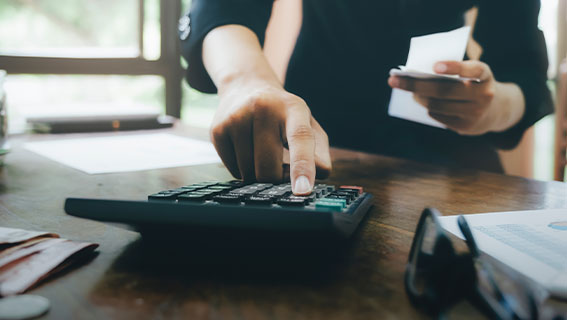 What is premium financing?
Premium financing is simply borrowing money from a bank or other lender to pay life insurance premiums. Lower interest rates on these loans would allow policyholders to finance premium payments at moderate cost. Insurance companies sometimes provide this service through Premium Finance policies.
GoInsurancePAL will be your guide to the premium financing that is perfect for your needs
The experts at GoInsurancePAL will walk you through premium financing options in easy to understand terms. We'll also discuss all the benefits of each option. We'll even explain the best premium financing available for you and we'll also explain the advantages of each of the plan as they pertain to you. There are three financing plans to choose from:
Partial Premium and Interest Financing — The policyholder borrows a portion of the premium and/or interest for a specific period.

Premium and Interest Financing — The policyholder borrows the premium and interest without an annual disbursement.

Premium-Only Financing —

 The policyholder only borrows funds for the premium. Interest is paid out-of-pocket.
Why would I finance my Life Insurance rather than pay it out-of-pocket?
Premium financing is a tool for people looking to protect a large estate, having a net worth of $1 million or more. The reason for using premium financing rather than paying out of pocket is that you can borrower at low interest rates and keep your money working to earn a higher rate return. Premium financing can also help you avoid capital gains taxes that would occur if you liquidated assets to pay.  Another way to finance large insurance premiums is through Infinite Banking.  
How much interest will I be paying to finance my Life Insurance?
Interest rates are changing all the time. For premium financing to work you would be looking to get financing at as close to the lowest short term borrowing rate that you can.
What are my repayment options?
Payments for premium financing are just like any other loan, subject to the terms (amount, interest rate and term) of the loan. Often loans are for a period of a few years and need to be refinanced. You can also use the cash value that accumulates in the insurance policy to pay premiums and loans.  Setting up a policy using the Infinite Banking Concept® is also an option.  
Infinite Banking
With GoInsurancePAL, you can learn the comparison between Infinite Banking and a conventional savings account. Ask us how your assets can grow, what you need to get started and if your money is safe. Our experts can answer all of your questions.
Why Choose GoInsurancePAL
We help you with premium financing for your life insurance
Benefits of choosing GoInsurancePAL for your premium financing:
Qualified support when you need it

Easy to speak with an expert regarding all types of financing agreements.

We will walk you through the financing options that best meet your needs.

We'll find the best financing agreement for you.

Lower price.
"1-on1-approach" to help you understand each type of financing agreement and how each will work to your advantage. 

Knowledgeable and professional premium Financing experts.

We make premium financing Agreements simple to understand and put into action.

More than just insurance – we care about people.
Let's Get You Protected
We'll find you the right insurance at the best price
This program works!
I contacted GoInsurancePAL as my cash and annuities were not growing at all where I previously had my money. GoInsurancePAL qualified me to start an infinite banking account, and without spending any of my cash value, I was able to take a tax- free policy loan and pay off both of my automobile loans, all of my credit card debt, and I was able to take a policy loan to pay some back taxes without spending any of my own money in my cash value or in my personal public bank accounts. This program works, and I recommend you contact GoInsurancePAL to help you like it did my family and me.
Additional guidelines and materials
Let's Get You Protected
We'll find you the right insurance at the best price
25 years
of protecting your loved ones
10,000+
satisfied clients