Disability Insurance
We'll be your guide to easily find and obtain the disability insurance that's right for you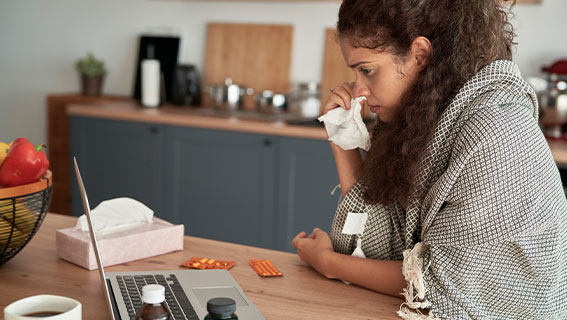 The GoInsurancePAL team doesn't just do insurance – We love helping people feel secure knowing they are prepared for any curves that are encountered in their lives.
Disability insurance, as the name implies, is an insurance that will provide income for the family if the policyholder is unable to work due to a disability. Disability insurance is available in the United States through the Social Security system or purchased through a private insurance company.
GoInsurancePAL will help you to determine what coverage best suits you and your family. A disability can be devastating to the financial stability of a family. What you need to know about disability insurance is:
It protects against loss of income due to disability.

It is available through both privately and publicly.

There are certain conditions that could affect the cost of a disability insurance plan:
The requirements needed to qualify under the plan;

Medical history;

The amount of income;

Length of time benefits are needed; 

Medical history; and

How long the wait is to begin collecting benefits.
Let the GoInsurancePAL team work for you in finding the best possible coverage.
We'll be your guide to easily find and obtain the right disability insurance
Let the experts at GoInsurancePAL guide you in finding the disability insurance that fits your needs. Our team will go over all the options available to you and find the best plans, with the best premiums, to make sure that not only are you covered, but that you have the best coverage available at the best price. When you choose GoInsurancePAL, we will help you to better understand how the right disability insurance will work for you and your family.
Disability Insurance FAQs
How much does Disability Insurance cost?
Disability Insurance depends on age, smoking, and or if they have current medical conditions.
The coverage amount averages 60% of their personal income. At GoInsurancePAL we do not write stand-alone Disability Insurance as some of our life insurance have disability included at no extra cost. Therefore, there is no need to write a standard disability policy in most cases.
How much Disability Insurance should I have?
A person should have more than 60% of their income in disability coverage, and that is the problem with stand-alone Disability Insurance. We have other programs that can give you more coverage than a stand-alone disability plan. Stand-alone disability plans are very expensive unless a person signs up for a very long elimination period of 180 days or more- therefore, we do not recommend stand-alone plans.
There are other plans that are more efficient and have a better cost. Contact GoInsurancePAL to get the details on how this works.
What is classified as a disability, and how is that determined?
Any 14 major critical illnesses or any chronic illness where a person cannot perform 2 of the 6 daily activities of living for a 90-day period without help from a nurse or caregiver. These 6 daily activities include feeding yourself, bathing yourself, continence activities, dressing yourself, toiletry activities, and transferring (walking).
Can I get disability insurance for pregnancy?
No, pregnancy is not considered a disability and unless a client has a c-section it's not even considered an illness. A c-section is an incision; therefore, it is covered under medical insurance. Normal childbirth is not covered under medical insurance or disability.
Infinite Banking
With GoInsurancePAL, you can learn the comparison between Infinite Banking and a conventional savings account. Ask us how your assets can grow, what you need to get started and if your money is safe. Our experts can answer all of your questions.
Why Choose GoInsurancePAL
We help you build the lifestyle you want & deserve
Disability insurance benefits with GoInsurancePAL:
Qualified support when you need it
Easy to apply
Selection of plans to meet your budget
Higher benefits
Lower price
"1-on1-approach" to protecting you and your family
Nurturing and caring disability insurance experts
We make disability insurance simple to understand, act and benefit
More than just insurance – we care about people
Let's Get You Protected
We'll find you the right insurance at the best price
This program works!
I contacted GoInsurancePAL as my cash and annuities were not growing at all where I previously had my money. GoInsurancePAL qualified me to start an infinite banking account, and without spending any of my cash value, I was able to take a tax- free policy loan and pay off both of my automobile loans, all of my credit card debt, and I was able to take a policy loan to pay some back taxes without spending any of my own money in my cash value or in my personal public bank accounts. This program works, and I recommend you contact GoInsurancePAL to help you like it did my family and me.
Additional guidelines and materials
Let's Get You Protected
We'll find you the right insurance at the best price
25 years
of protecting your loved ones
10,000+
satisfied clients