Legal Shield
Let GoInsurancePAL be your guide to find the right
legal shield plan that works for you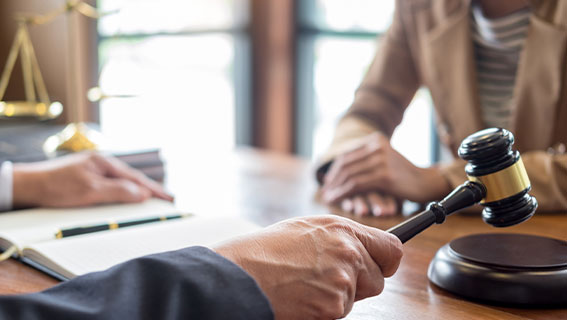 What is legal shield?
Legal shield is a plan that allows you to speak with an attorney on any personal or business legal matter without agonizing over high hourly rates. With legal shield, you and your family can live your lives and not think about how you would get by if the need arises for legal counsel. GoInsurancePAL will not only help you find the right plan, we will also help you find the right attorney.
We'll be your guide to easily find and obtain the perfect legal shield plan
The experts at GoInsurancePAL will walk you through the legal shield plan options in easy to understand terms. We'll discuss all the benefits of each plan. We'll even explain the types of plans available for individuals and businesses and we'll also explain the advantages and disadvantages of each of the various plans available. The plans include:
Individuals and families

Small business

Business start-up
What is covered under a Legal Shield Plan?
Legal Shield covers pretty much any type of legal issue you may have including traffic violations, lawsuits, trusts, powers of attorney, reviewing legal agreements and more. Legal Shield also provides discounted services for pre-existing legal issues. There are different plans with different coverage for individuals and families, business and starting a business. 
How do I apply for legal benefits?
Once you sign up for Legal Shield receiving benefits is as simple as a phone call or filling out a form on your account on the website or mobile app.  With the initial call an agent will ask questions and help determine what type of legal help you need. You will then be matched with an attorney in your local area or the area where you need help.  
Can I choose any attorney I want?
Legal Shield matches you with the legal assistance you need. If you are unhappy with the choice you can always request someone else.  
Infinite Banking
With GoInsurancePAL, you can learn the comparison between Infinite Banking and a conventional savings account. Ask us how your assets can grow, what you need to get started and if your money is safe. Our experts can answer all of your questions.
Why Choose GoInsurancePAL
We help you build the legal shield plan that
fits both businesses and individuals
Legal shield plan benefits with GoInsurancePAL:
Qualified support when you need it
Easy to apply

Selection of plans to meet your needs

We'll find the best plan available

Lower price
"1-on1-approach" to helping both businesses and individuals understand each plan

Knowledgeable and professional legal shield Plan experts

We make legal shield plans simple to understand and benefit from

More than just insurance – we care about people
Let's Get You Protected
We'll find you the right insurance at the best price
This program works!
I contacted GoInsurancePAL as my cash and annuities were not growing at all where I previously had my money. GoInsurancePAL qualified me to start an infinite banking account, and without spending any of my cash value, I was able to take a tax- free policy loan and pay off both of my automobile loans, all of my credit card debt, and I was able to take a policy loan to pay some back taxes without spending any of my own money in my cash value or in my personal public bank accounts. This program works, and I recommend you contact GoInsurancePAL to help you like it did my family and me.
Additional guidelines and materials
Let's Get You Protected
We'll find you the right insurance at the best price
25 years
of protecting your loved ones
10,000+
satisfied clients